China
2014-12-11 07:15
| Categories: Užrašai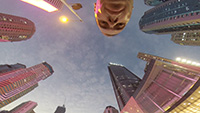 This is my second trip to China and I could not resist dedicating a post about it. China is a very beautiful and warm country. Also this is land of "Made in China", so it is also a land of many many manufacturers. Few days for wandering around and finding out about this country from inside is very little. But I am glad that I was able to go there anyway. It was fantastic experience for me. I would definitely like to stay there for a longer time.
Half a year ago I was in China but there was to many new things and not enough time get used. Also most of the time I spent in our factory – to discuss products, meet people I communicate online, and to see our "kitchen" from inside. Recent trip was a bit different. Besides from main reason of visit I had 4 free days in Shenzhen. I got a bus ticket to Shenzhen and was ready to go. At first I was a bit nervous – everyone around speaks only Chinese language, all signs are also not understandable.
Of course it is not as bad as it might look like – I had local SIM card and a spare phone, so I could call someone to help me. I had CH-EN-CH translator and written text translator from mobile phone camera. Also GPS and many printed cards of places I want to visit. These cards contain all necessary information (phone numbers, addresses, maps, contact person, arranged meeting time, etc…) in Chinese language to be able to show to taxi driver or any other person to direct me where I need to go.
Going to Shenzhen
As I mentioned before I had to travel by bus to Shenzhen. I got lucky because I had where to live, just I had to get that place by myself. From recent point of view it was piece of cake. Went to LuoHu station by buss, took a taxi and after pointing at the right place in no time I was there. Actually it was a bit more complicated, I spend some time wandering around and getting used to city but very soon I put my luggage in a room and left for SEG market, or to be more precise – Huaqiangbei.
Huaqiangbei
Huaqiangbei Commercial Street is famous for it's electronics stores. One of the most famous market is SEG (tallest building in a street). You can buy anything here ranging from screw to latest greatest smart phone. Also you can buy genuine and fake one.
It is impossible to see everything in this market in one day. If you have intentions of buying something, spend one day getting used to this place. Try to remember where and what shops are located, pick business cards. Also there are freelancing people who will be glad to help you. It is not for free, but trust me it is worth finding person who can be your guide while staying there and could go to market for you, buy some stuff and ship to you when you get back home. I had prompt meeting with one of them and trying to evaluate it's service now. China is much closer than you might think. Don't forget to take sellers business cards and make notes what are they selling.
After some wandering I decided to walk back "home". It was staying only few kilometers away.
Meetings with manufacturers
During next days in Shenzhen I visited few vendors. When I was planing what should I do being in China, I decided that couple of hours will be enough for each one. I was terribly wrong. In general it is good chance you will spend half a day for one manufacturer or vendor. Chinese people are very friendly and this applies especially to foreigners. If you are potential customer manufacturer tries to make impression on you – drive you to his place, take you to the lunch or diner. I was feeling very uncomfortable trying to shorten our meetings. I planned way to much for a single day.
I planned to include few friendly pictures with them but decided to make this article shorter and keep these photos in my archive, at least for now.
Leisure time
Besides official meetings I have made few friends in China. One of them offered to be my guide for a few hours on Sunday. Why not – we had whole day to spend until flight back to Lithuania. Below are few photos from Shenzhen famous places and sightseeing's.
 Few photos from flight back
Phrase of the trip
Eventually we will succeed!